Katharine Tibbitts, Grant Writing Associate
Experience
Katharine joined KH Consulting in fall 2021 after a summertime internship. Although she is new to the field of grant work, Katharine has been involved in community outreach for years. Her experience includes directing campus ministry for Gonzaga University, coordinating guest services for the San Diego Zoo, and managing business relations for a Yosemite-based summer camp.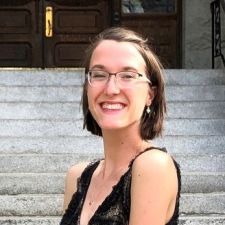 Passion
Katharine is passionate in learning about people: what they like and avoid, what they believe in and oppose. This interest drew her to grant writing and to her other love, religious history, which she studies in her off-hours. In less scholarly moments, she volunteers at the Boise zoo and local museums to connect with people and their passions even further.
Education
Katharine graduated from Gonzaga University's Honors program in 2021 with dual degrees in English and Religious Studies.
Fun Facts
Katharine is a triplet! (The best of the three!) She is an avid reader and prefers British classics, mysteries, and religious histories, but will try any book once. Today Katharine lives in a little apartment in Boise, Idaho, which she fills with books and friends as often as she possibly can.