Katie Howard, President & Strategic Principal
Expertise
Katie Howard founded KH Consulting in 2009 to strengthen individuals and organizations working toward the greater good in the Pacific Northwest and beyond. A talented program developer, writer, and strategist, Katie has secured more than $236 million in grant and contract awards for public and private organizations serving some of our nation's most vulnerable populations. She has also reached thousands of nonprofit professionals across the U.S. with her grant writing trainings. Katie specializes in the art of the written word and is well known for her ability to work across topics and sectors to achieve measurable results.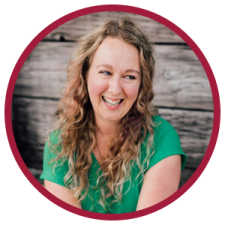 Passion
Because of her belief that people are our most precious resource as we carry out our mission, Katie developed a new portfolio of services in 2016 to help cultivate resilience in individuals and organizations where burnout is the norm. She regularly speaks, trains, and writes about practical ways under-resourced, overworked nonprofit professionals can support their personal and organizational well-being.
Education
After earning her Bachelor of Arts in English-Writing from the University of Northwestern in St. Paul, Minnesota, Katie relocated to the Pacific Northwest in 2002. Today she splits her time between her Seattle and Spokane offices and works with organizations around the country.
Fun Facts
When she's not consulting, Katie loves to read, write creative nonfiction, cook, pick up heavy things, and hike through the wilderness with her partner and her two adopted dogs. Even though she left her childhood home of Wisconsin more than 20 years ago, cheese is still her love language.