Kelly Fonteijn, Consultant
Expertise
Kelly has been a grant writer since 2014 and a member of the KH team since 2015. She loves to work with clients to design new programs and set up ways to measure success. Her contributions to nonprofits help create just food systems, make health care available to all, give children opportunities for lifelong success, and bring joy through the arts. She has won millions of dollars in funding.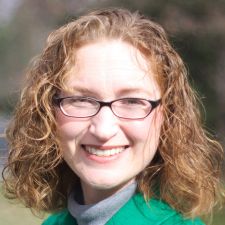 Passion
Kelly is a lifelong learner who loves to ponder big issues: equity for the most vulnerable, hunger, health disparities, and empowering kids. Cross-cultural relationships and Christian ministry are common threads that are always woven into her life, no matter where she lives or who she is with!
Education
Kelly has a Masters in English from the University of Groningen, Netherlands, and a BA in Communications from Whitworth University. Kelly conducted research in the Netherlands on a Fulbright grant and taught International Communication at Hanze University Groningen for four years before returning to the Pacific Northwest. Kelly speaks near-Native Dutch.
Fun Facts
Kelly lives with her husband and two kids in Pullman, WA in a century-old house. Renovation projects and lots of coffee help keep her marriage strong! Kelly enjoys hiking, camping, and reading in her free time. Each week you can find her singing in the community choir, hanging out with international students, teaching in her church, or down at the local coffee shop typing.