Heidi Scott, Consultant
Expertise
Heidi Scott has been with KH Consulting since 2016 and has worked in the nonprofit, private, academic, and federal sectors as a consulting writer, editor, and trainer since 2000. Heidi's work spans the globe, including multimillion-dollar corporations, municipalities, universities, trade publications, and published authors. A regularly-published writer, she teaches the value of all phases of the writing process. Heidi is devoted to helping organizations and individuals better understand purposeful use of language. She targets and builds on communication strengths while gently finding learning gaps and addressing common writing anxieties.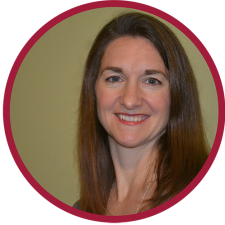 Passion
Her work is driven by an eager belief that everyone has a story. Humbly curious and appreciative, Heidi is uniquely suited to work with a variety of populations. She has a proven versatility, equally comfortable working with children in the most poverty-prone areas of the world, media-shy subcultures, high-level executives, and government leaders.
Education
Heidi received her Bachelor of Arts degree cum laude in English from Colorado State University in Fort Collins, Colorado, along with her teaching certificate in secondary education with an emphasis on English Instruction. She enjoyed the area so much that she decided to stay and earn her Master of Arts in English Education.
Fun Facts
Despite her tech-savvy expertise, Heidi is a purposeful social media luddite. She has never posted anything on Instagram, "liked" anything on Facebook, or Tweeted. But she is somewhat proud of almost figuring out Snapchat. She recently relocated from Spokane to Fort Worth, Texas, and relishes traveling, kayaking, and camping with her family. They are currently obsessed with collecting stamps in their "Passport to Your National Parks: Collector's Edition."