Kim Brinkmann, Consultant
Expertise
Kim has nearly 20 years of experience working for civic and social service organizations as well as running her own business. What started as a career in graphic design and marketing communications has grown into a career as an expert communicator, project manager, and strategist.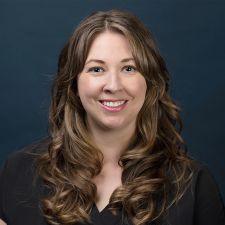 Passion
Kim is driven by order, efficiency, and good communication. She is grateful that she gets to use her talents to support the organizations and leaders in her community who do important work. Kim is naturally curious and enjoys exploring new ideas and concepts. One of the things she likes most about grant writing and communications is being able to learn new things and be inspired by the passion folks have for their cause.
Education
Kim received her Bachelor of Science degree in Graphic Design from Portland State University. She is also a Gallup Certified Strengths Coach.
Fun Facts
Kim is a self-described "bird nerd." She spent four years as a volunteer raptor docent for the West Valley Outdoor Learning Center. In that role, she cared for the owls and hawks living at the facility and participated in providing educational activities for the children within the school district. Her passion for birds extends to her yard where she devised a backyard landscape with native plants to provide food and shelter for the birds all season long.