Katie Coker, Consultant
Expertise
Katie Coker has experience partnering with nonprofits and nongovernmental entities since she started her career more than 20 years ago.  She has helped organizations small and large to secure grants and raise funds to fuel their missions and grow to meet emerging needs. In previous roles, Katie has also served as an executive director. That experience has equipped her to help organizations balance their budgets and build their fiscal management capacity.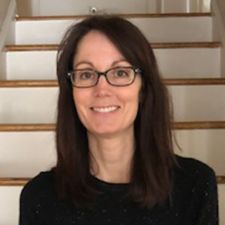 Passion
What Katie finds most fulfilling is partnering with nonprofit leaders to learn about their visions and aspirations for their organizations, then collaborating to bring those visions to fruition. The nonprofit sector can be incredibly challenging, but Katie is continuously inspired by the leaders who don't give up and do their part to make the world a better place.
Education
Katie earned her Bachelor of Arts degree in Society and Justice from the University of Washington and her Master of Arts degree in Sustainable International Development from Brandeis University.
Fun Facts
Katie enjoys quiet mornings, strong coffee, sunshine, spending time with her husband and daughter, and playing with the family's hound, Rainbow.