Tan Gleason, Consultant
Expertise
Tan began their social service career as a social worker in behavioral healthcare providing case management and counseling in a variety of modalities, from working with inpatient pregnant and post-partum women with substance use disorder, to outpatient opioid replacement therapy. Following their direct service, they gained experience as a project manager for a four-county initiative mitigating the opioid epidemic in North Central Washington. Their substantial tenure as a regional, direct service advocate built the critical scaffolding Tan needed to strive toward a more equitable and holistically healthy Washington. Ultimately, their experiences have led Tan to find their place in the philanthropic landscape, first as a grants manager and then grant writer. The land of grants is somewhere they unequivocally calls home.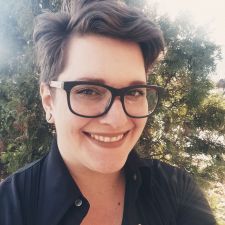 Passion
As someone who resists the status quo through a quiet demeanor, Tan aspires to color all aspects of their life with honesty, respect, and integrity. Tan finds joy in being a flawed and curious human with the willingness to lean into discomfort in order to do and be better. Tan is on a mission to recognize their privilege and be an accomplice to marginalized people. They believe in true social transformation.
Education
Tan earned their Bachelor of Arts degree in Creative Writing from Western Washington University and their Master of Public Administration degree with a minor in Social Work from Eastern Washington University. They are currently working toward their Project Management Professional certification.
Fun Facts
Originally hailing from Seattle, Tan has found their home in the dusty, sage-laden, and rolling hills of North Central Washington, where they spend their recreational time cultivating their family's small plot of land.