Heidi Berthoud, Consultant
Expertise
Heidi began her public health and social service career at a large non profit county hospital supporting training teams in the nursing education department. She has more than 15 years of experience in health care research, technical writing, public health initiatives, evaluation, qualitative data collection and analysis, and patient advocacy. She has worked in government, academia, and non profit organizations and has been invited to work with Indigenous communities developing and delivering surveys and evaluations. Heidi was the State Director of Monitoring, Evaluation, and Learning for a non profit public health initiative working to increase access to contraception and has managed many large and small projects throughout her career.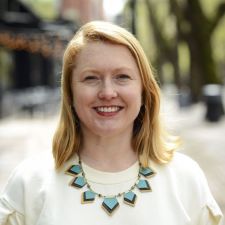 Passion
Heidi is passionate about working at the intersection of social justice and public health, supporting social change organizations that are working to increase access to care, reduce disparities, and improve health outcomes. 
Education
Heidi received a Master of Public Health degree and a graduate certification in global health from the University of Washington in 2012. She was a licensed EMT and worked in South King County, Washington and received her Bachelor of Arts in History from Seattle Pacific University.
Fun Facts
Originally from Colorado, Heidi moved to Seattle for university and fell in love with the combination of mountains and water. After living around the world, Heidi once again made Seattle home. She loves to travel, hike, run, swim, mountain bike, read, and take her nephews on fun outdoor adventures. She and her husband are foster parents and enjoy cooking and entertaining friends and family. Her last name is pronounced Bear-too.